Equipment industry lenders use Randall Reilly's EDA to shape business strategies, improve ROI and identify qualified prospects. Utilize the EDA advantage to grow your loan portfolio.
Know Who's Financing What
pinpoint actionable
new lending opportunities
anticipate buyers' finance
and lease cycles
monitor current client
and competitor activity
track FINANCE activity on
top borrowers and prospects
receive automated reports and
alerts that provide your most
immediate opportunities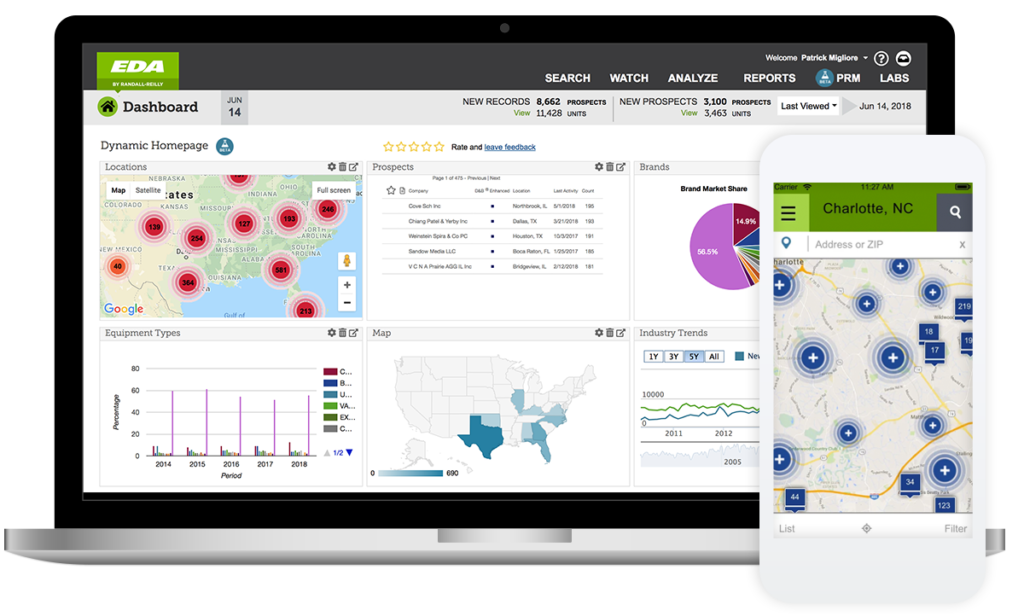 Nine Industries.
One View of Your Market.
With decades of experience aggregating equipment purchasing data, we can assure you that we are the best partner to help you pinpoint trends, determine your market share, and most importantly, find new customers.