Is your investment analysis of machinery companies truly comprehensive? With EDA, it could be.
Insights for Investors and Analysts
Manufacturing
Brand Health
Brand & Market
Specific Intelligence
insights for buyer, sell, & other FINANCIAL service industries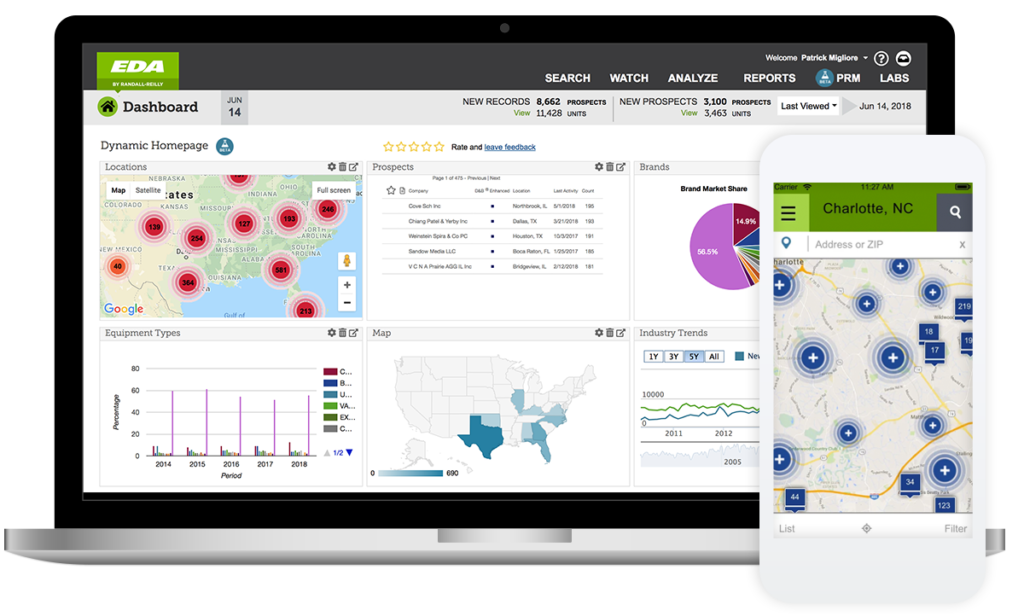 Nine Industries.
One View of Your Market.
With decades of experience aggregating equipment purchasing data, we can assure you that we are the best partner to help you pinpoint trends, determine your market share, and most importantly, find new customers.